"La cantante melódica americana ROBIN BECK anuncia para el mes de agosto el lanzamiento de su nuevo disco; Los veteranos Hard Rockeros PINK CREAM 69 estrenan video clip; Los Rockeros Melódicos escoceses LOST WEEKEND publicarán en junio nuevo álbum de estudio; Desde Alemania llega la joven y prometedora banda de Hard Rock REBELLIOUS SPIRIT; Los Heavy Rockeros de tejanos SCORPION CHILD lanzarán al mercado en junio su debut."
El 12 de agosto se pone a la venta el nuevo trabajo de
ROBIN BECK
titulado "Underneath". El disco incluye un dueto con James Christian de House Of Lords en el tema "Burnin Me Down", así como dos versiones: "Ain't That Just Like Love" de Fiona de su disco de 1992 "Sqeeze", y "Follow You" de Glen Burtnick incluida en "Heroes & Zeros" de 1987. En el siguiente enlace se pueden escuchar samples de todo el álbum:
http://www.robinbeckrocks.com/dewplayer-playlist.swf
01. Wrecking Ball
02. Ain't That Just Like Love
03. Sprain
04. Underneath
05. Catfight
06. Check Your Attitude
07. Burnin Me Down
08. Perfect Storm
09. You Can't Fight Love
10. I Swear The Night
11. Follow You

La banda de Hard Rock
PINK CREAM 69
acaba de presentar el video clip del tema "Special", extraído de su fantástico último álbum "Ceremonial". El video ha sido filmado y editado por el director Marc Stern, y destacan las apariciones de invitados como los ex-miembros de la banda Andi Deris y Kosta Zafiriou, así como algunos viejos amigos como Mike Tramp o Jeff Scott Soto.
"Special"

La banda escocesa de Rock Melódico
LOST WEEKEND
publicará el 21 de junio su nuevo disco titulado "Evermore". El grupo trabajó nuevamente con el productor Martin Kronlund en los estudios JM de Suecia.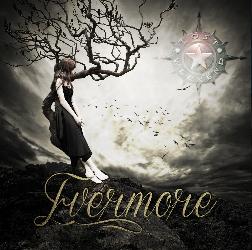 01. Reach For The Sky
02. Love Will Find You
03. Be Who You Wanna Be
04. Got To Make It Through
05. Angel Sublime
06. Perfect Day
07. The Real World
08. Live For Tomorrow
09. Falling By The Wayside
10. Do You Remember
11. Evermore
12. Ain't No Friend Of Mine
Samples:
LOST WEEKEND – Be You Wanna Be (Edit)
LOST WEEKEND – Love Will Find You (Edit)
LOST WEEKEND – Reach For The Sky (Edit)

Los jóvenes Hard Rockeros alemanes
REBELLIOUS SPIRIT
publicarán su disco de debut "Gamble Shot" el 21 de junio. El disco fue grabado en los estudios Cubeaudio de Göttingen entre de septiembre y febrero de 2012 (Jannik Fischer (cantante y guitarra): "sólo los fines de semana debido a la escuela"), la mezcla y la masterización final se completaron en julio de 2012.
01. Let's Bring Back
02. Sweet Access Right
03. Cry For You
04. Change The World
05. Lights Out
06. Gone Wild
07. Don't Leave Me
08. You're Not The Only One
09. Forever Young
10. Rock It
11. Lights Out (Music video)
12. Change The World (Unplugged Version)
13. Sweet Access Right (Unplugged Version)
"Lights Out"

Desde Austin, Texas, llegan
SCORPION CHILD
, un poderoso quinteto Heavy Rock con influencias de los '70, que el 4 de junio verá publicado su debut homónimo. El disco fue producido y arreglado por Chris "Frenchie" Smith (The Answer, Jet, And You Will Know Us By The Trail Of Dead, The Toadies, Dax Riggs).
01. Kings Highway
02. Polygon Of Eyes
03. The Secret Spot
04. Salvation Slave
05. Liquor
06. Antioch
07. In The Arms Of Ecstasy
08. Paradigm
09. Red Blood (The River Flows)
10. Keep Goin' (Bonus Track)
"Polygon Of Eyes"