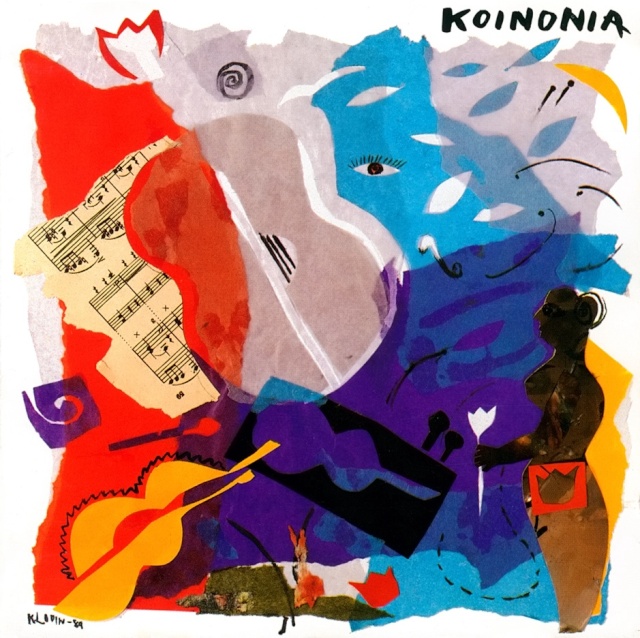 Informações extraídas do site Blue Desert: http://www.bluedesert.dk/koinonia.html
A blend of fusion and west coast music....
They had their first live performance at the legendary club "Baked Potato" in 1980 in Los Angeles. The "original" band consisted of Abraham Laboriel on bass, Bill Maxwell on drums, Harlan Rogers on keys, Hadley Hockensmith and Dean Parks on guitar, John Phillips on woodwinds and Alex Acuna on percussion. At some stage Dean Parks left, and they replaced John Phillips with Justo Almario.

With 4 albums they became the first christian group that combined fusion with touch of west coast. All members are highly rated as some of the best musicians at their individual instruments and they have been recorded thousands of albums as studio musicians.

After the split up Alex Acuna & Justo Almario continued to work together and formed a latin group called Tulu.
Tracks:
1. Talk About It
2. Alegria
3. We Know The Way By Heart
4. Come Share My World
5. You Are My Love
6. Straight To Paradise
7. Mistral
8. We're All In This Together
9. Is It Too Late
10. Lyn
Musicians:
Lou Pardini: Lead & Background Vocals, Keyboards
Abraham Laboriel: Bass, Acoustic Guitars
Harlan Rogers: Keyboards
Bill Maxwell: Drums
Justo Almario: Saxophone
Additional Musicians:
Michael Landau, Dean Parks: Guitars
Michael Fisher: Percussion
Rose Banks, Jean Johnson, Alfie Silas,Jeff Pescetto, Brenda Eager: Background Vocals
un pekado q no estuvieran puestos