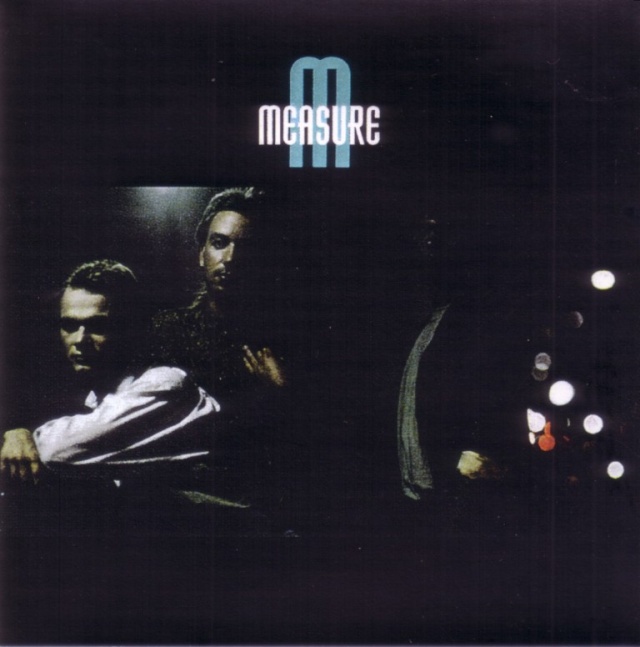 Measure, danish west coast pop with AOR touch...
.
In 1991 the group Measure released the album "Close To The Madding Crowd". With the leadsinger Jan Klausen in front and Jesper King (keyboards) & Kim Johansen (drums, percussion) they made an album with songs that was a mix of pop, AOR & westcoast. The album were produced by Thomas Brekling, the topproducer, that took this band to a higher level. Unfortunally this was the only release by the band, after a good commercial success they didn´t manage to make a follow-up album.
Musicians:
Jan Klausen, Jesper King, Kim Johansen, Frank Stechmann, Frederik Find, Carl Wagner, Sanne Arvidsen, Monja Stein, Birgit Jensen, Thomas Breckling, Morten Holmer, Søren Kuhle, Trine O. Jensen, Charlotte Thomsen & Arne Schultz.
Tracks:
1. Face To Face
2. Shy
3. Tonight
4. Amazon Land
5. Glamour Girl
6. Jump The Gun
7. Bridge Over Water
8. Shake It
9. Hall Of Fame
10. Waiting For This Moment
mas info!!
Sometimes you need to clear your mind from new music with old stuff, but there are albums that hasn´t stood the test of time like the Danish hi-tech pop band Measure and their 1991 album "Close to the madding crowd". I listened a lot to westcoast/AOR music back in those days but this album has too much syrup pop over it. The production is tight and the vocal harmonies are all good but the songs belong on a Wham album.
Hightech AOR West Coast Denmark
Original 1991
Near mint condition
Credits:
Jan Klausen - Vocals
Jesper King - Keyboards, Backing Vocals
Kim Johansen - Drums, Percussion
Frank Stechmann - Guitar
Frederik Find - Guitar
Carl Wagner - Keyboards
Arne Schultz - Bass
Monja Stein - Backing Vocals
Birgit Jensen - Backing Vocals
Sanne Arvidsen - Backing Vocals
Thomas Breckling - Guitar
Morten Holmer - Tenor Sax
Soren Kuehle - Keyboards
Tine O. Jensen - Backing Vocals
Charlotte H. Thomsen - Backing Vocals
CASI NA!!