Personnel:
J.T. Batten vocals
Jim Kanaris drums
Nick Kanaris guitar
Bob LaPointe guitar
Terry LaPointe bass
Tracks:
1.   Faithful Warrior (Battle for New Life)  
2.   Love Won't Wait  
3.   Give it Up  
4.   Melody  
5.   Don't Let Go  
6.   Never Alone  
7.   Can You Feel It  
8.   Love Won't Wait (reprise)  
http://www.heavyharmonies.com/cgi-bin/band.cgi?BandNum=1348
tienen otro del 2005 (espantoso) Hands Heavenward
dp en el 93 el cantant izo otro disco bajo otro nombre:
J.T. Shelter-J.T. Shelter (1993)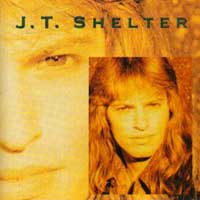 J. T. Batten - Vocals
Bob Lapointe - Guitars, Backing Vocals
Eric Bergeron - Bass
Dan Hughes - Drums
Pascal Mailloux - Keyboards
Produced by Neil O' Connor & Marc Durand
Músicas:
1.A place in your heart
2.Back where I belong
3.I'll be your shelter
4.Answer me now
5.That's fire
6.Jet black eyes
7.Don't let go
8.One in a million
9.Leave the heartache
10.Here for you
11.Time in our hands
y tb tienen esto:
Shelter - 01 - He Will Be There For You++++
Shelter - 02 - Don't Let Go++++
Shelter - 03 - Light A Fire++++
Shelter - 04 - Time For Change++++
Shelter - 05 - Help Me+++
Unreleased EP  al parecer tambien se reedito con estos bonus track
muy flojos a mi juicio, jamas me enamoraron...